In every person's life, the house is always an important place and needs to be taken care of the most. It is a home, a place where you will stop after your life, your past and your future as well as a small family. It is the place to keep the best memories of every human being. Therefore, people always try to put as much effort, money and creativity as possible to own a dream home, to meet their living and living needs.
Here is a house. typical like that. The owner deliberately used to build and design so perfectly every living space, it was so logical and intertwined that people were amazed. The comfort and modernity can be put aside, but the accuracy and meticulousness to every corner of the house makes it possible for viewers to think of a standard assembly model that needs to be respected. If you didn't believe it, this house is here.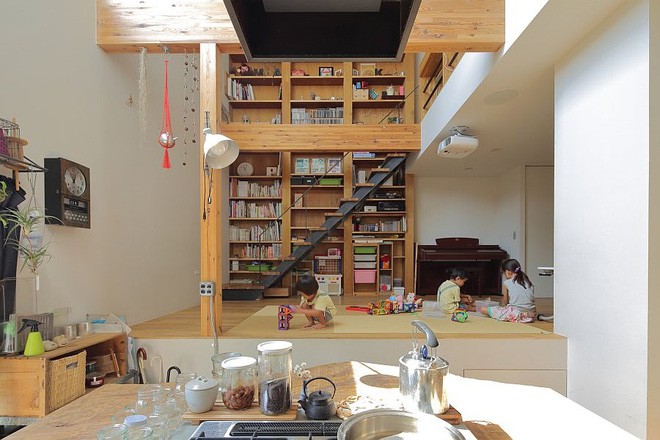 In a context we can observe a kitchen continuing from the living room. Visualizing the living room shows that, wood materials occupy most of the space, with large cylinders, and from book shelves.