At first glance, the small house does not have too many special points in the layout of functional areas as well as decorated by architectural accents. However, when looking at it for a long time, the delicate and deep beauty by Vintage style and spring color makes the space become extraordinarily beautiful. Vintage is a style throughout, is the main decoration in the house. However, it is still Vintage but the owner of the house cleverly blows new vitality, full of the joy of the flowers, the spring colors help the space more attractive and sweet.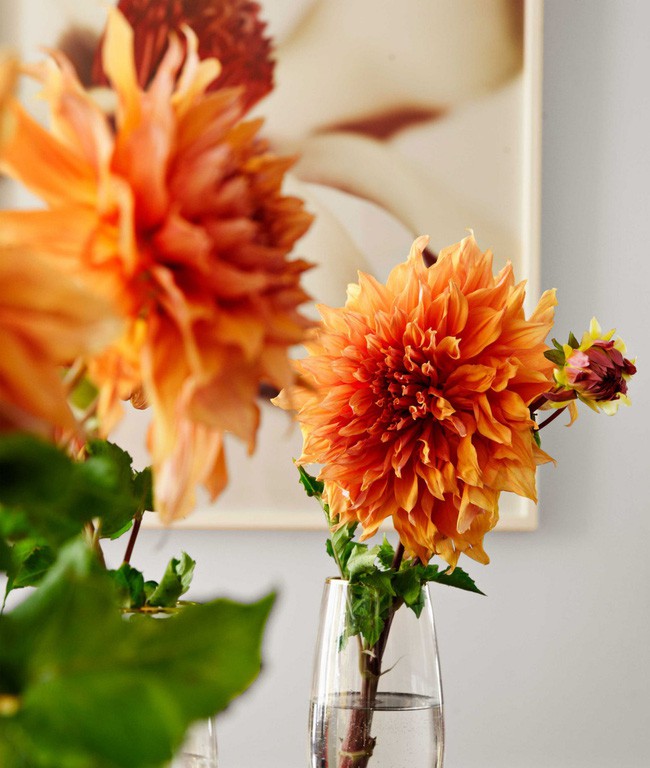 Space of meals The daily diet is selected with a warm color palette.
The most colorful and attractive colors are boldly chosen as the accent color. The golden orange color of the grass pattern on the floor coverings, the red orange of the recliner and the bottle of dahlia flowers on the table. Only that much is enough to make the space become romantic and charming.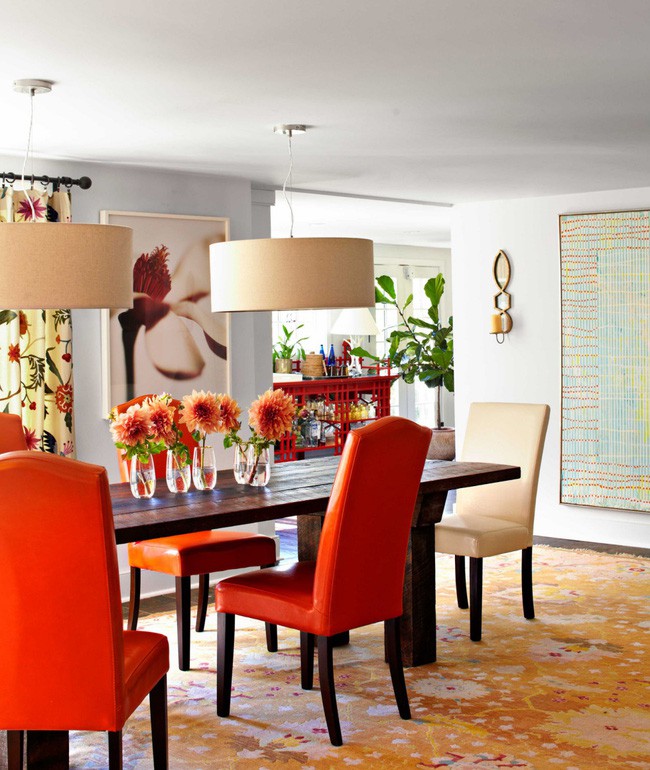 Beautiful dining space stands out in the house.